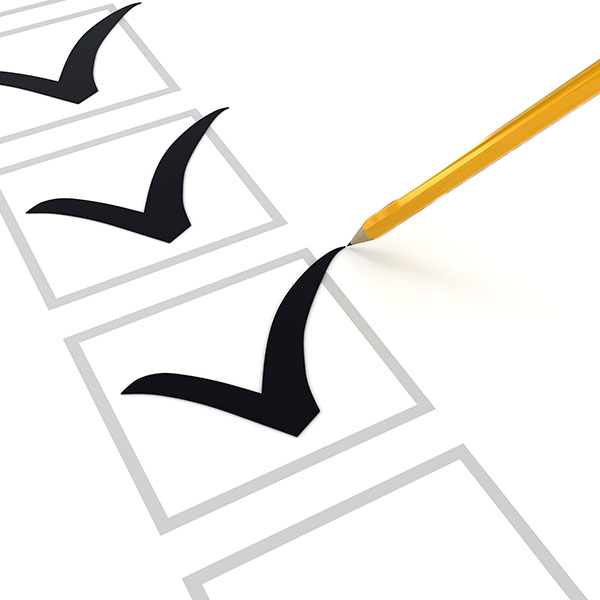 At Fellowship Heating & Cooling, Inc. we strive for 100% satisfaction in everything we do. We value your opinion and invite you to tell us and others about your experience with us. Please take a few moments to tell us what you think by leaving us a review here on our website or on any of these popular review sites or social networks.
Read what other customers have said about us.

All trademarks or brands on this page are registered by their respective owner and are not affiliated with our company, nor do they endorse or sponsor our products or services.
Reviews of
Fellowship Heating & Cooling, Inc.
(Based on 15 rated reviews)
10-Oct-2022
Product or service reviewed: Furnace and AC
Friendly and knowledgeable .. They did it right the first time!
06-May-2020
Product or service reviewed: Heating & Cooling Servicing
We love using Fellowship - and have used them for as long as we've owned our home. They have friendly, knowledgeable staff and always leave their working area clean. We highly recommend using them!
Ben & Jill Moore
Shelbyville, IN
10-Sep-2019
Product or service reviewed: Furnace and air conditioning and coil
They showed up on time and completed the job on time. Just 1 day.cleaned up after and left my home in wonderful shape. Air working great. I would recommend them to everyone . Would definitely use them again if I need to.
Dawn L Yanasak
Indianapolis
16-Aug-2019
Product or service reviewed: HVAC installation
I'm giving a 5 star rating due to the promptness of service and professionalism on the installation of my new HVAC system. Also, addressing and resolving issues quickly.
Tim Havron
Indianapolis, IN
19-Jul-2019
Product or service reviewed: Air conditioning repair.
Everyone at this company "Rocks." I could not as for kinder, efficient or more knowledgeable people. From the front desk to technician nothing but the best. They go above and beyond.
30-Jun-2019
Product or service reviewed: HVAC repair
My family has used Fellowship many times - they are the best- I called them today the hottest day of the year as my air went out and they responded same day and by the end of the day I have my air back on! I can't say enough about how wonderful they are!
Maryann Davidson
Indianapolis Indiana
15-Oct-2018
Product or service reviewed: A/C Repair
Fellowship Heating & Cooling is a top-notch HVAC company. They are a true service company. Nothing is done halfway. They took care of my A/C that was not cooling in a professional, competent manner. I highly recommend Fellowship!
Lynn Gemmel
Plainfield, IN
28-Sep-2018
Product or service reviewed: Converting LP furnaces to natural gas
I have used Fellowship Heating and Cooling for all my heating and cooling needs for over 40 years. I have been extremely happy with the quality of their work. I can saw work is don't correctly and on time. I have recommend Fellowship to two of my friend who were unhappy with other companies. These friends are now happy Fellowship customers.
John Hanson
Fairland, Indiana
24-Sep-2018
Product or service reviewed: Tune up and heat exchanger installation
The Fellowship Heating and Cooling staff conducted themselves with professionalism through the entire process. We are more than happy with the services provided and will use this company in the future.
Andrew Royer
Indianapolis Indiana
22-Sep-2018
Product or service reviewed: Furnace
Very knowledgeable ,on time , courteous,honest, considerate and answes all questions and concerns. Highly recommen to all friends and family and .have used their services for over 20 years
Mary Horine
Indianapolis ,Indiana
21-Sep-2018
Product or service reviewed: HVAC service
Friendly, convenient, always on time. Best service in town.
Caitie Jones
Indianapolis, IN
20-Sep-2018
Product or service reviewed: Furnaces and air conditioners
I use Fellowship on my home HVAC system and at several of my rental properties. The service has always been of the highest quality and done in a very timely manner. Their pricing for labor and parts is fair and they are very trustworthy. I would highly recommend them to anyone. Tony Gates
Anthony Gates
Indianapolis, IN
20-Sep-2018
Product or service reviewed: Have purchased central air and gas furnace along with yearly maintenance
I have used Fellowship for at least 20 years. Our 1st experience was when builders central air condition quit. At that time my mother lived with us and because of a medical condition needed to have the air conditioning working. Fellowship personnel went out of their way to get a new compressor and install it on a Saturday. Since then I have had the annual checkup done, and in the 20 plus years have had to replace the original gas furnace, and just this year the central air with complete new unit because old one used freon. I have had 3 generations of the family work on my HVAC. All are very friendly and always on time and work quickly to get the job finished. They are an excellent group to work with.
Thomas Bromstrup
Indianapolis, IN
12-Sep-2018
Product or service reviewed: A/C unit
I have used the services of Fellowship Heating & Air Conditioning for over 20 years now. The staff is always very helpful when I call and scheduling appointments has always been in my favor. On-site service is the best from all three generations of the family who have been at my residence.
09-Sep-2018
Product or service reviewed: AC trouble/purchased a water heater
My family and I have depended on Fellowship for years, literally the life of our furnaces. Most recently my AC was having difficulty and as Alex was doing analysis he noticed my water heater was leaking. By the end of the day I had a new water heater. They are quick; They know their stuff; Their work is top quality.